Auto Accident Lawyers in Delray Beach, FL
Injured in a Delray Beach Accident?
An auto accident can occur any time, during even the most mundane of errands. The consequences of a car accident, however, can be devastating. The negligence of one driver can lead to serious injuries for the drivers and passengers of the other vehicles involved. If you have been the victim of a collision with another vehicle, you deserve to be compensated for the suffering you have endured and the other damages that have resulted from the crash.
At McLaughlin Morris Law, P.A., we represent clients involved in car accidents in Delray Beach, FL, and across Palm Beach County, Broward County, and Miami-Dade County. We know how to put your mind at ease, while we pursue compensation for you for the bills and other damages weighing on your mind as a result of your Delray Beach accident.
We will fight on your behalf to seek justice for you, no matter how challenging your situation may seem. Call us today at (561) 404-0529, 24 hours a day/7 days a week, to schedule your free consultation about your unique situation. We can tell you what you need to do right now to protect your rights. We can also tell you what your case might be worth and how such calculations might be made by the other side.
Delray Beach Auto Accident Information Center
What Causes Accidents in Florida?
Types of Motor Vehicle Accidents
The Role of an Attorney in Car Accident Litigation
South Florida Auto Accident Resources
Finding a Personal Injury Lawyer for an Auto Accident in Palm Beach
Injured in a car accident? Contact us today to start fighting for the compensation you deserve.
What Causes Accidents in Florida?
A vehicle collision in Delray Beach and other areas in Palm Beach County, FL, can occur as a result of a wide range of factors, including distracted drivers, the influence of alcohol or drugs, or unsafe roadways. Some of the most commonly occurring scenarios for Delray Beach accidents include:
Multi Vehicle Accidents;
Side Impact Accidents (T-Bone Crash);
Rear Impact Collisions;
High Speed Collisions;
Low Speed Collisions;
Vehicle Roll Over;
Roof Crush; and
DUI Accidents.
A wide range of injuries can occur in any of these situations, many of which can lead to long-term issues and even disabilities. It is important to ascertain the full extent of the damage caused by your Delray Beach accident to ensure you seek an appropriate amount for the injuries you have sustained.
We help clients involved in a variety of auto accident cases involving a criminal act by another person including:
a drunk, high or DUI driver;
a reckless driver;
a driver racing on the highway;
a driver with a suspended or revoked driver's license;
hit and run driver who left the scene after the crash.
We also represent clients involved in a crash with a commercial truck, a motorcycle, a bicycle or a pedestrian accident.
Types of Motor Vehicle Accidents
Any type of motor vehicle can be involved in these types of collisions in Palm Beach County and the surrounding areas, for example, Miami-Dade County, including:
Cars – Any type of car can sustain serious damage in a collision, injuring drivers and passengers.
Commercial vehicles such as trucks or buses – Serious damage can occur in a vehicle such as a public-transport bus, in which passengers refrain from wearing seatbelts.
Boats and jet skis – Accidents can occur on the water, leading to severe injuries.
ATVs – With little protection for passengers, ATVs can cause serious harm when they are involved in collisions.
Motorcycles – Motorcycle accidents can easily lead to serious harm for riders who have little protection while driving.Bicycles – When a bicycle is struck by another vehicle, it is easy to see how massive damage can occur.
18-wheelers – The huge mass of an 18-wheeler can cause severe damage to another vehicle, if an accident occurs.
Pedestrians can also be struck by vehicles, usually causing severe damage. The various damages that can result from these incidents include bodily injury and property damage. The victim could face a range of expenses, such as medical bills for doctor visits or hospital stays, the cost of prescription medications, lost wages, or a range of other expenses due to the accident.
There are certain restrictions involved in seeking compensation for injuries that occurred during an automobile accident, including a 14-day limitation on filing for damages. A personal injury attorney in Delray Beach, FL, at McLaughlin Morris Law, P.A. can help you understand Florida's laws on seeking recoveries and advise you on the best way to proceed.
The Role of an Attorney in Car Accident Litigation in Delray Beach, FL
There are several elements involved in the process of helping you recover the damages to which you are entitled. Some of these elements include:
Consultation: During your consultation, we will discuss the details surrounding your personal injury claim and we will give you a realistic view of how strong your case is, as well as what your legal options are. Your consultation is free of charge.
Investigation: We will gather and analyze the details of your case, evaluate the current and future cost of your injuries, and help ensure your side of the story is able to be substantiated by the evidence.
Settlement Negotiation: In some cases, the defendant and his or her attorneys will attempt to reach a settlement with you before trial. We will negotiate an adequate settlement amount, which will be enough to cover any current and future cost of your injuries. In the event we are unable to agree on an amount you feel is adequate, we will proceed to trial.
Litigation: If all attempts at settlement have been exhausted, we will proceed with the lawsuit and prepare for trial. We have the knowledge and resources necessary to pursue aggressively the compensation you deserve.
South Florida Auto Accident Resources
National Highway Traffic Safety Administration: The NHTSA is a federal agency and a division of the U.S. Department of Transportation. The agency works to reduce crashes by studying causes and making policy recommendations.
FHSMV Statistics: The Florida Department of Highway Safety and Motor Vehicles compiles statistics on auto accidents.
Auto Accident Accident and Crash Reports for Delray Beach, FL – Visit the website of the Delray Beach Police Department to find car accident and crash reports which are available online in a redacted versions. For a complete copy of your incident report after a car or vehicle crash in Delray Beach, FL, you must come to the Delray Beach Police Department during normal business hours. The reports are available to the public and contain information on fatal car accidents, traffic accident reports, and road accident reports. Click on the link on the left to find the Daily Bulletin which shows each case type (arrest, citation, summons, incident or accident), case status (attempted, completed, felony misdemeanor), case number, description and reporting officer. Some events may not be reported in the same day on which they occurred.
Palm Beach County Traffic Accident Records: The county maintains records for crashes that occur in Palm Beach County, including records from the sheriff, Florida Highway Patrol and local police.
Broward County Sheriff's Office Records Division: The sheriff maintains records for accidents that occur in Broward County.
Miami-Dade Police Department Public Records: The public records maintained by the police department include Florida Traffic Crash (FTC) Reports.
Finding a Car Accident Attorney in Palm Beach County
A routine drive can be instantly turned into a life-altering event due to another driver's negligence. When you are suffering because of an auto accident, you need to know your fight for financial security is in the hands of an attorney who cares about your future and who is not afraid to pursue what you are rightfully owed. We also represent the family of a person killed in a car accident in a wrongful death case.
Call our personal injury attorneys to find out how much your case might be worth. Learn more about the calculations and factors that go into reaching a fair settlement that maximizes the money damages awarded at the end of the case.
At McLaughlin Morris Law, we have significant experience representing victims of auto accidents and we are ready to guide you through the process ahead of you and boost your confidence in your case.
You owe us nothing unless we win your claim, so there's no reason to hesitate. Take the first step to getting your life back on track today.
If you have been injured in a car accident in Delray Beach, Florida, reach out to us today to learn more about your options.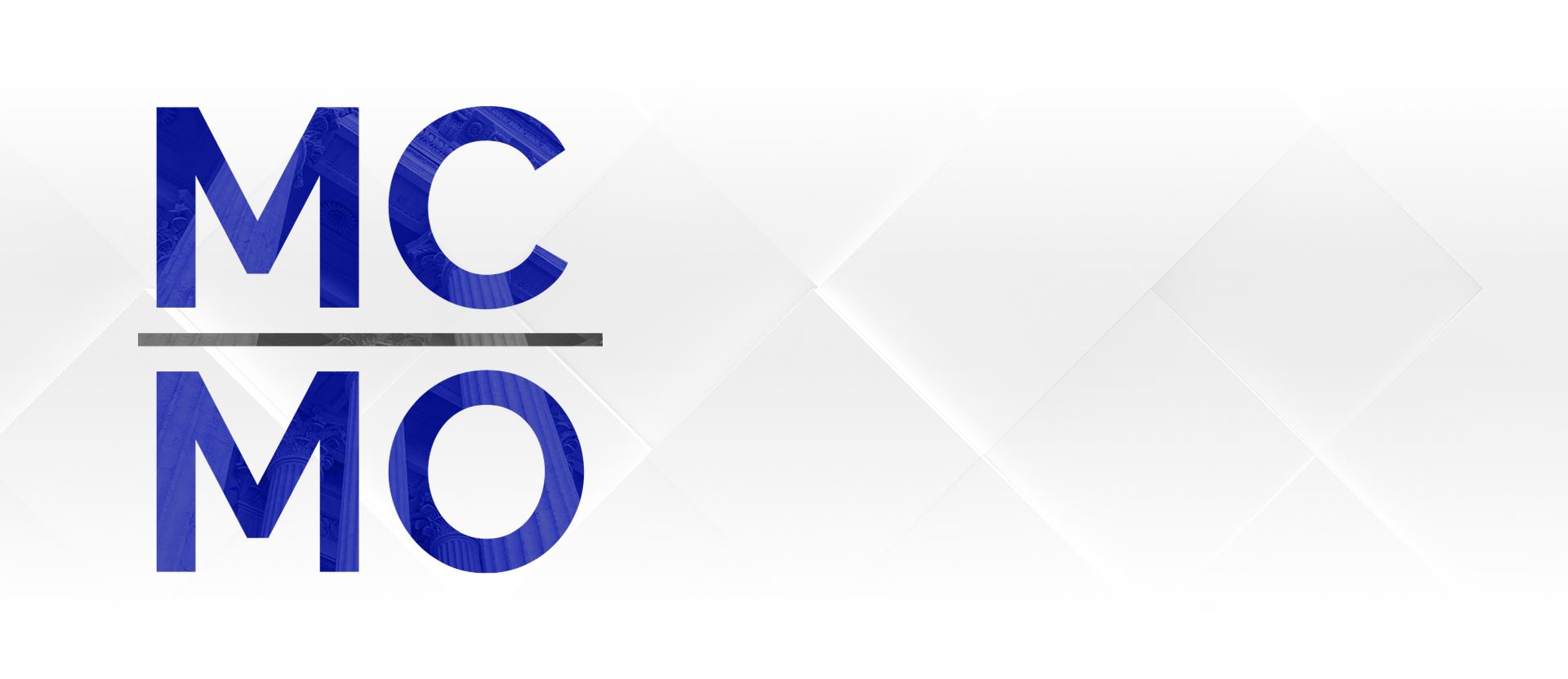 Professional, courteous, always available for any questions/updates and a genuinely nice person. - Cesar J.

If you want to be represented by someone you can trust, don't hesitate call McLaughlin Morris. - Kimmie C.

I can honestly recommend Jeffrey Morris without any hesitation and I hold him in the highest regard. - Nicole C.

Jeff gave me hope and got me through it. - Chantel B.

From the very beginning they treated me with respect and listened to my concerns. - Tom G.