Delray Beach Slip & Fall Attorney
You Don't Pay Unless You Win. Call Now for a Free Consultation!
If a property owner has reason to believe a person might be on their property — especially if they invite people on the property to shop or do business — then they have a responsibility to keep their premises safe. If they don't, and a person is injured as a result, that person may have a right to compensation for their damages. Those damages may account for medical bills, inability to work and make an income, along with other losses and inconveniences that resulted from the injuries.
If you were injured on another's property due to the owner's negligence in maintaining the premises or failure to warn of potential dangers, an attorney can help you recover what you deserve. For example, if you were shopping on commercial property such as a shopping center and sustained an injury by slipping on a wet floor that didn't have a wet floor sign posted at the time of your incident, the property owner may be liable.
Looking to file a slip and fall claim? Contact us at (561) 771-6336 for a free consultation!
Understanding Slip and Fall Claims
If you are injured on someone else's property, whether you were invited as a guest, a customer or a client, you may file a claim for your pain and suffering. Our Delray Beach slip and fall attorney has spent years fighting for justice on behalf of victims injured in accidents caused by property hazards. Further, Attorney McLaughlin has experience representing insurance companies, meaning he can leverage his knowledge of how they operate to prepare effective strategies against their anticipated attacks.
If you've suffered a slip and fall injury on a local premise, don't hesitate to reach out to us and learn about your legal options. We genuinely care about you and are empathetic to your pain and suffering. It's essential that you hire us to secure rightful compensation if you've been hurt due to the negligence of a property owner. Don't let them get away with this.
How Slip and Fall Cases Work in Florida
Various elements can influence the process and outcome of your slip and fall case: The type of visitor you were when you were injured, what damages you suffered from your injury, and if negligence was a driving cause of the incident will all be taken into consideration during the course of your case.
Duties to Visitors
Your potential compensation will depend on why you were on the property in the first place. Florida common law divides visitors into three categories: Invitees, licensee and trespassers.
Invitee: A person who is invited onto a premise as a member of the general public or to conduct business on the grounds. This includes customers at a store or business clients at an office building. Property owners have to make a reasonable inspection of the premises to check for dangers and to warn anyone of dangers that are not, or cannot, be repaired.
Licensee: A person who is invited onto the premise for a social purpose is called a licensee by invitation, and a property owner owes the same duty of care to that person as they would to an invitee. A person on the grounds for only their convenience is an uninvited licensee.
Trespasser: A person who enters a property without any sort of permission is labeled as a trespasser. A property owner's only duty to these people is to refrain from causing willful or wanton injury. For example, a person cannot have concealed traps in their yard to hurt trespassers.
Elements of a Premises Liability Claim
Duty: One of the four essential elements of any negligence claim is duty. Most premises liability claims are for negligence on the part of the property owner. Florida law describes negligence as a person who did not act reasonably carefully or did something that a reasonably careful person would not do.
Breach of duty: For any negligence claim, the plaintiff, or person filing the lawsuit, must show:
The defendant, or person being sued, had a duty to the plaintiff
The defendant breached that duty
The breach was the actual and proximate (or "legal") cause of damages, and the plaintiff suffered damages as a result
For example, let's say you broke your arm in a slip and fall accident while visiting a local grocery store where laundry detergent had been spilled on the floor. You may be able to show the four elements by proving:
The store had a duty to you as an invitee and customer to make reasonable inspections for dangers.
The stored breached this duty by not sending an employee to check the aisles in more than a reasonable amount of time.
You were hurt due to slipping on the detergent and, had store employees checked the aisles, they would have known about the spill and been able to warn of it or clean it up (this shows causation).
You suffered damages, including hospital bills, physical therapy bills, bills for follow-up care, lost wages while seeking medical care, and pain and suffering.
Examples of Breaches by Retail Stores and Commercial Buildings
Retail establishments, office complexes, and other businesses owe a high degree of care to the people they invite into their buildings, yet there are many ways they may fail to meet this duty. Some examples may include:
Stacking or shelving merchandise too high or doing it in an unsafe manner
Failing to repair cracks in the floor or the parking lot and not posting signs around the cracks
Failing to make needed repairs to elevators and escalators
Not repairing loose handrails on stairs
Providing insufficient security
Damages in Florida Premises Liability Cases
The purpose of a personal injury lawsuit is to help you recover monetary compensation for the damages you suffered in a preventable accident. If you've been hurt in a slip and fall accident, then you have suffered pain, and there is no way to win back the time you lost going to the doctor and experiencing the many other frustrations that come with an accident. As such, you may be able to seek compensation the cover the following:
Economic damages: As a result of your accident, you may owe hospital bills, doctor bills, physical therapy bills, and other medical debt. You may have missed work and lost wages. To prove this, you can show hard facts of your losses — bills, receipts, paychecks, etc.
Noneconomic damages: While still very real, economic damages are less tangible. These include pain and suffering, mental anguish, loss of capacity for enjoyment of life, disability, and disfigurement.
Punitive damages: When gross negligence or a willful act caused your injury. These damages are intended to punish the responsible party.
In most cases involving commercial property and homeowners, you will be dealing with the insurance company. However, it's important to know that the insurance company will very likely make you an offer that does not cover the full extent of your damages, which is why you should not accept that offer before speaking to our Delray Beach slip and fall attorney.
One of our attorneys represented insurance companies in the past and knows how they strategize and operate in slip and fall cases; as such, we know what it takes to prepare defenses and arguments against them. We can negotiate with the insurance company to seek a better settlement on your behalf. With McLaughlin Morris Law representing you, you will have an experienced slip and fall attorney on your side, negotiating for a settlement that comprehensively covers your needs. If your settlement is not satisfactory enough, our trial attorneys are happy to take your case to court.
Upholding Your Rights & Getting Your Life Back to Normal
If you've been injured on someone else's property due to their negligence in maintaining the property, you should not have to pay your medical bills or suffer lost wages. Our slip and fall lawyer will fight to ensure that the responsible party is held accountable. We obtain an extensive understanding of these claims and have the resources and skills to help you secure fair compensation.
McLaughlin Morris Law can advocate tirelessly on your behalf until you receive the damages you deserve. Filing a premises liability claim sends a powerful message to the responsible party and the public that the danger in question must be resolved. Remember, you don't pay unless you win.
We are available 24/7 for calls. Contact us online or at (561) 771-6336 to arrange your free consultation!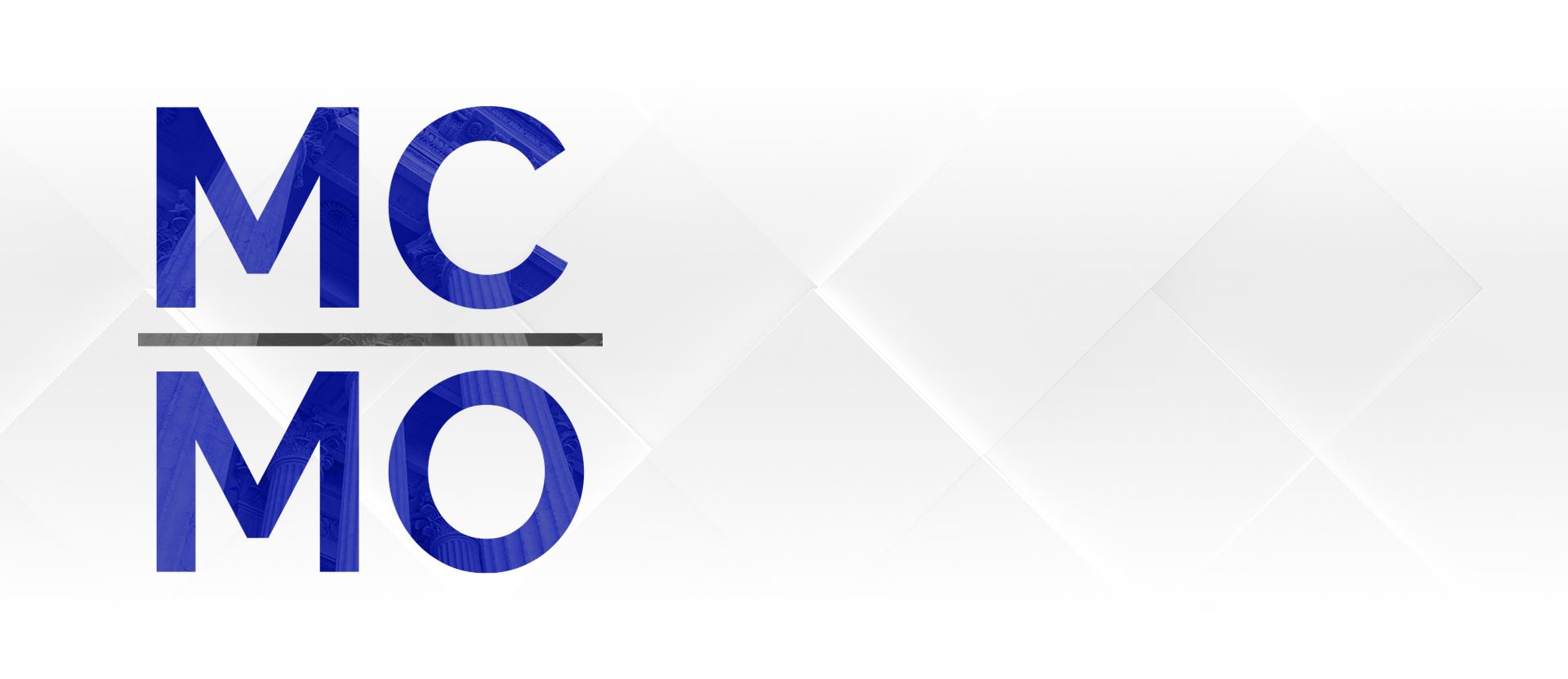 Professional, courteous, always available for any questions/updates and a genuinely nice person. - Cesar J.

If you want to be represented by someone you can trust, don't hesitate call McLaughlin Morris. - Kimmie C.

I can honestly recommend Jeffrey Morris without any hesitation and I hold him in the highest regard. - Nicole C.

Jeff gave me hope and got me through it. - Chantel B.

From the very beginning they treated me with respect and listened to my concerns. - Tom G.